Donate Now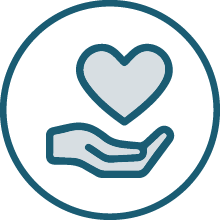 Please help support the promotion of peace and justice by making a tax-deductible donation to the Abe Keller Peace Education Fund today! Your donation will be used to fund projects that fit the scope and guidelines of the Abe Keller Fund as determined by the board.
To make a charitable contribution to the Fund you can mail a check or money order (payable to Abe Keller Fund) to:
Abe Keller Peace Education Fund
1037 NE 65th St. PMB 5
Seattle, WA 98115-6655
Or you can make a donation online using Square:
Square is an easy, fast, and secure way to donate to the Abe Keller Peace Education Fund. Simply click the link below:
All donations go into the general fund to be granted at the discretion of the board.
You can also remember the Abe Keller Fund in your Will: 
Please direct inquiries on estate contributions to abekellerfund@gmail.com or to Randy Joseph at the address provided above.